A Classic Elliot 5 Wave Pattern in the Oil Service Sector
The Oil Service Sector (OSX) is exhibiting a classic Elliot 5 Wave Pattern which began in early 1999. Notice how the 4th corrective Wave held support right at the 38.2% Retracement Level (calculated from the bottom of Wave #2 to the peak of Wave #3). It will be interesting to see how much longer the Oil Service sector will rise before an ABC type correction develops.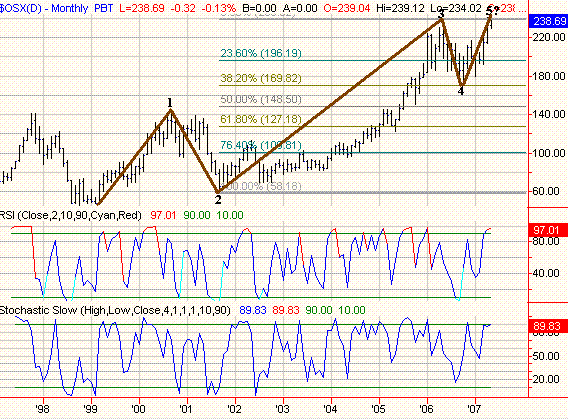 A simple review of an Elliot 5 Wave Pattern shows that waves 1, 3 and 5 are upward moving Waves with Wave 3 lasting the longest. Meanwhile Wave 2 and 4 are corrective waves. Once the final 5th Wave ends this is then followed by an ABC type correction.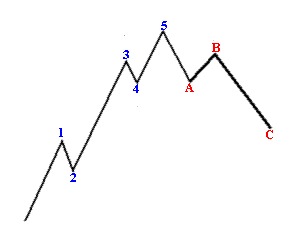 Click here to Signup for a
"Free" 2 Week Trial Membership to Amatuer Investors
and have access to the following Products

Stocks to Watch Buy List
Daily ETF Buy and Sell Signals
401K/TSP Timing Signals
Industry Group Performance
Market Timing Indicator
Daily ETF Signals